WHY BUY IN 2015: THREE BIG TAX BREAKS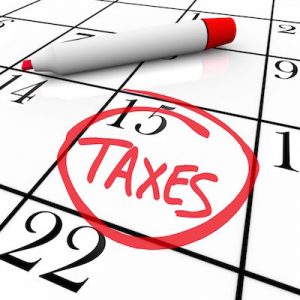 Tis the season for taxes and with April 15th is just around the corner you should be looking for more ways to save money on your taxes in 2015. Here's how you can enjoy three significant tax benefits if purchasing a home this year!
 Use points for lower interest rates
With interest rates at an all-time low some experts predict there is only one way for them to go, and that's up! Deductible points are a standard tax break but with interest rates potentially rising, buying an extra point or two can knock them down even further. One point typically costs about 1% of your loan amount and can lower your rate by about 0.25%.
These points are considered a form of interest and therefore tax-deductible in the same year as long as a few standard requirements are met. You can get a sizable tax break by buying points even if it doesn't affect your monthly payments.
Residential Energy Tax Credit
If you buy in 2015 you should consider also purchasing some of these eligible energy saving systems which up to 30% of the cost can be written off! Examples are: Geothermal heat pumps, Solar panels, solar water heaters, fuel cell property, and wind turbines. Additionally there are no maximum credit limits for qualifying items except in the case of the fuel cell property, which is limited to $500 per kilowatt.
Rent No More
If you or someone you know is renting, encourage them to buy in 2015. Rents have been on the rise for the past five years, and there is no sign of that changing. Simultaneously, interest rates are at an all-time low and buying is becoming more optimal for everyone including first-timers. Additionally, renters get very few tax breaks unlike home owners. It's the time to buy for more reasons than one!