5-STEP GUIDE TO SELLING YOUR HOME
F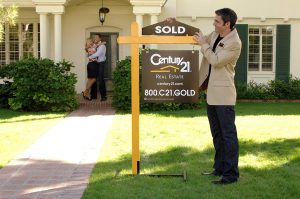 or the most part, buying and selling a home is one of the biggest money exchanges that you will ever go through in your life, so it's important to understand the process.
Follow these five steps to help sell your home at the highest and best price possible.
Prepare Your Home for the Market
The goal is to show a home that looks good, maximizes the space it has and attracts as many buyers as possible. Cosmetic improvements such as paint, landscaping and de-cluttering help the home show better and mechanical repairs that ensure all appliances and systems are in good working condition are essential in order to get top dollar.
Find a Real Estate Professional that You Can Trust
Put you best foot forward by hiring someone that has your best interests and goals in mind, and has knowledge of all the forms, financing, inspections, pricing, communities, and current market conditions. We pride ourselves on being reliable professionals that put our client's needs first. Please give us a call if you're considering selling your home.
Set the List Price of Your Home
Several factors determine what you can get for your home, and this is what we do best! We have the training, skills and experience to help you set the perfect selling price for your home. This is a crucial part to selling!
Market Your Home
It's essential to use an experienced professional who has the power to reach thousands of actively seeking buyers to market your home, just another reason to hire Mike DeLong or Jenna Fore!
One of the more crucial parts of negotiating is knowing all the details of the offer. Don't get caught making a deal and then have to pay for overlooking a complex form during the negotiating process. Instead, hire a professional to negotiate for you.
Although there are some complicated situations involved, selling homes is something that we do for a living! Please don't hesitate to call us, we promise to give you an unforgettable selling experience!