COMMON SELLING MISTAKES: GUILT FREE SELLING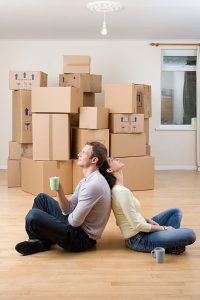 Selling your home is an emotional investment, but one that does not have to come with doubts or life distractions. Follow these three simple steps to boost your confidence in selling and to avoid unwanted second-guessing.
Perfect Price
In order to sell in a timely manner your home needs to be priced competitively. This means it stacks up to the other comparable homes in your area. Similar features such as square footage, neighborhood, number of bedrooms, and condition of home are all impactful comparative characteristics.
The price needs to reflect what a buyer will be willing to pay. If overpriced, your home could be left lingering on the market, and ultimately draw out the sale and reduce your net gain. Call us anytime and we will provide you with an analysis of today's actual market value of your home.
Showing Off Your Home
In order to get your home in front of thousands of other realtors, who are working diligently to find their buyer the perfect home, you need to list your home with a real estate agent. Allowing a realtor to market your property, directly contact potential buyers, and professionally showcase your home gives you the upper hand when selling. Interview several agents before selecting one. Pick the one that is most reliable and makes you feel confident that he/she is striving to reach YOUR goals.
Put Yourself In A Buyer's Shoes
Not everyone that enters your home is going to love it, but there are a couple things you can do to increase the chances of someone making an offer. Be sure to keep in mind that showing your home is like an audition or an interview, you want the buyers to pick your home over others just like it, so make it presentable and welcoming. Contact Mike DeLong or Jenna Fore for the best way to show off your home!